Improvements from previous-generation emWave PC program:
New stream lined user interface
Auto saves every session
Replay and review previously recorded sessions easily from the review screen
Easily add a title and information to your session
Games, Visualizer and Coherence Coach are just one click away
Improved export functionality
Enhanced Database options
Auto updater
The Tools for Success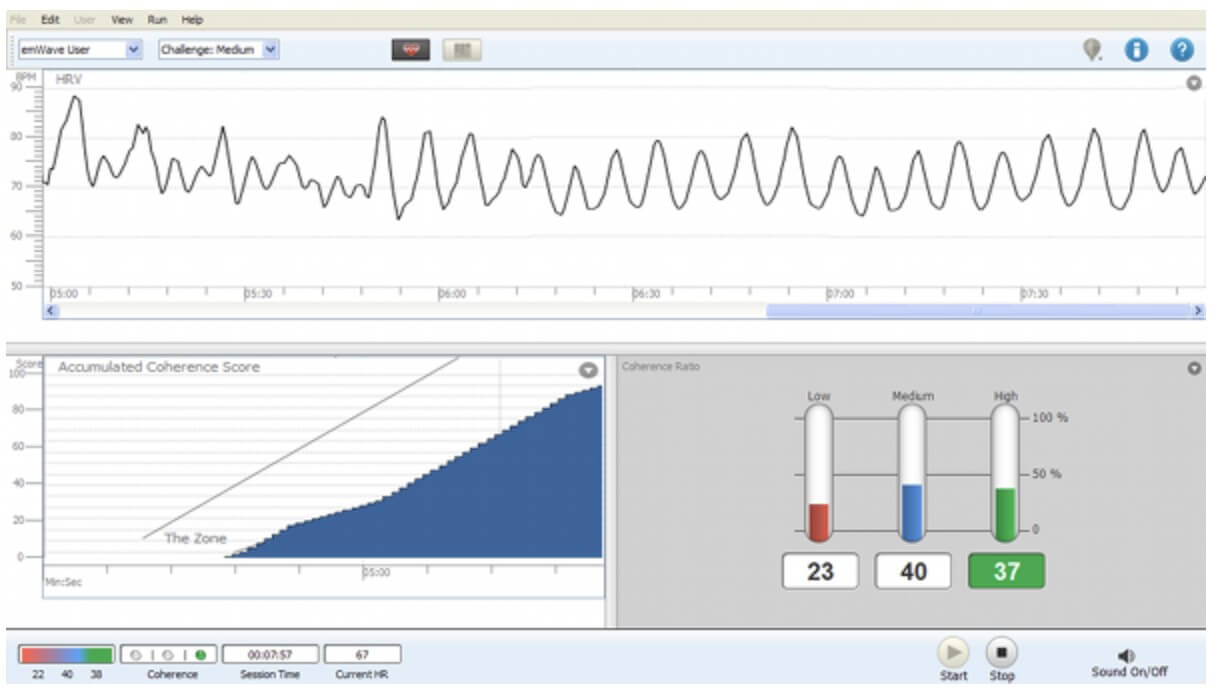 Materials Included


Real-Time Heart Rate Variability Monitor
Four challenge levels to help you raise your baseline coherence levels
Coherence Coach® tutorial for learning and applying the Quick Coherence® technique
Interactive Games that help you transform stress into creative energy
Emotion Visualizer® provides stunning colorful images which vary according to your emotional state and coherence level
My Inspiration lets you create a montage of pictures and add your favorite music for practicing coherence
Data storage showing coherence levels for session and history review


Additional Educational Materials Are Now Included in Each emWave Pro Package


HeartMath Brain Fitness Program eBook
Solutions for Better Sleep eBook
Stopping Emotional Eating eBook
HeartMath Meditation Assistant eBook
3 additional eBooks for Health Professionals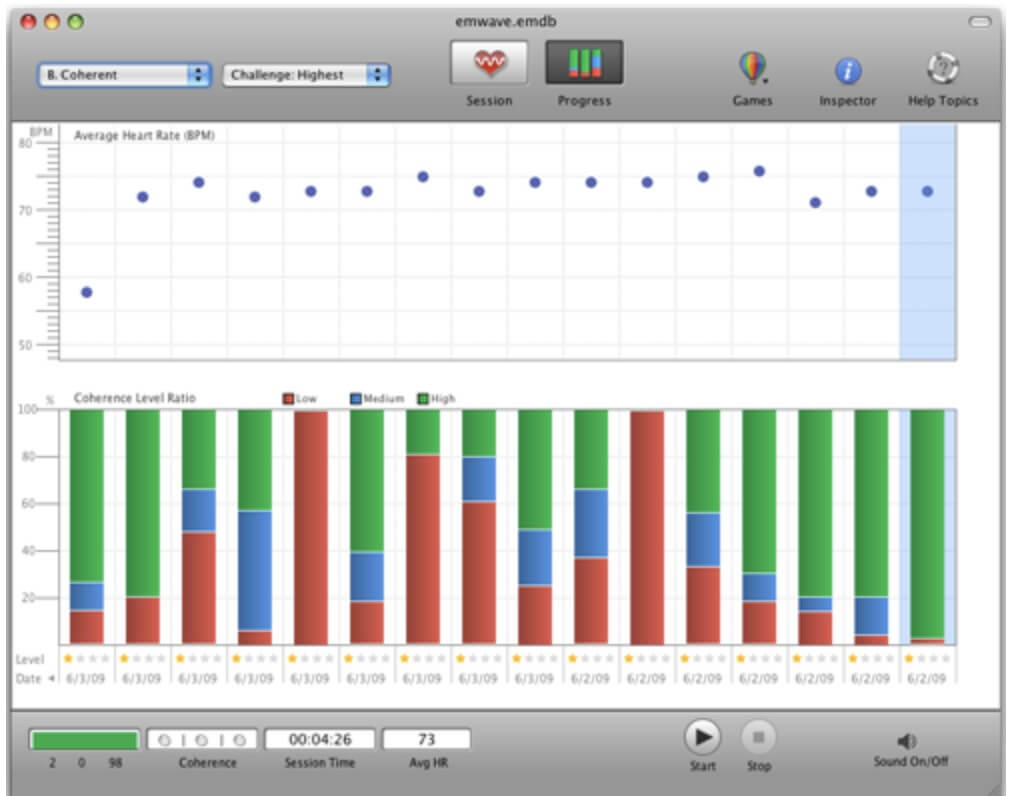 Revitalize and Rejuvenate


Quickly re-balance mind, body and emotions as you reduce stress
Build resilience through improved health, stamina and well-being
Avoid burnout in chaotic and changing environments
Maximize creativity and innovation
Boost performance and increase mental clarity and memory
Be less reactive, think more clearly, make better decisions- especially under pressure

EmWave Pro Plus Specifications
emWave Pro Plus Technical Specifications
You'll also recieve
emWave Pro Plus Assessments
emWave® Pro Plus includes two heart rate variability (HRV) assessments. These assessments can be used in a wide range of applications such as quantifying HRV levels in relationship to autonomic capacity, determining changes in HRV or coherence levels in research studies or interventions, and documenting physiological baseline shifts over time.
1-Minute HRV Deep Breathing Assessment
Challenges the autonomic nervous system via a guided 1-minute paced deep breathing protocol with a visual breath pacer to determine the maximum amount of vagally mediated (parasympathetic) HRV the clients autonomic nervous system produces. Results of the standardized HRV measures are compared to age-related reference ranges and a report can be printed and saved. HRV collected using this protocol has a good correlation to the gold standard 24-hour assessment of HRV making it ideal for assessing how much overall HRV a person has.
HRV Assessment
HRV assessment provides an analysis of heart rate variability with the most common standardized measures calculated from a user selectable time range between 2-minutes and 99-minutes.