Inner Balance Bluetooth for Android & iPhone
An unparalleled window into your emotional wellbeing
Sometimes, all we need is a little feedback to make positive changes within ourselves. Imagine if that feedback could come straight from your own heart. Well, now it can.
The Inner Balance™ sensor and app teach you how to shift from stress and frustration to balance and resilience with real-time feedback, based on your own heart rhythm.
Bluetooth not for you? Click here.
---
The Inner Balance™ Trainer is based on years of scientific research and is designed to teach you how to shift your emotional state in the moment – so you feel better and think more clearly.
When we're stressed, we feel poorly, and our brain function and creative thinking become impaired.
We might overlook or forget important details, overreact to small stuff, say things we regret, get overwhelmed, have trouble sleeping or feel exhausted and drained. But it doesn't have to be this way!
With Inner Balance, you will learn how to restore emotional balance right in the moment you need it.
Learn how to synchronize your heart, mind, and body to reset your composure and inner clarity, calm reactive emotions, and neutralize stress. This creates an inner state called coherence.
With practice, you'll feel calmer, more centered and focused – and enjoy a 'carryover effect' into your next activity. You will access more intuitive discernment to make better decisions.
This self-empowering technology uses heart rhythm feedback to tell you when you're on the right track. A quick and easy 3-5 minute session a few times a day is enough to make a meaningful difference.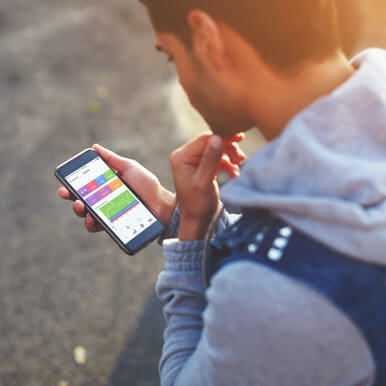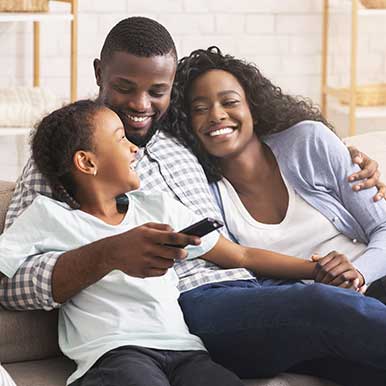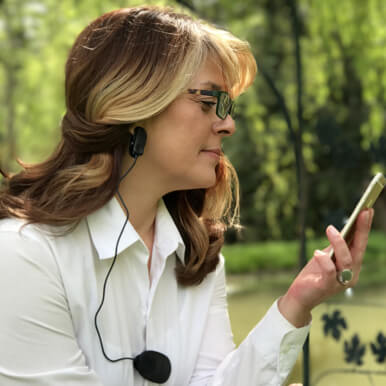 The Science Behind Inner Balance
The Inner Balance analyzes our heart rhythm, measured by Heart Rate Variability (HRV), which indicates how emotional states are affecting our nervous system. HRV offers a unique window into the quality of communication between the heart and brain, which directly impacts how we feel and perform.
Frustration

Appreciation

Our heart rhythm patterns are the best reflection of our inner state. We can use the Inner Balance to see what's going on inside of us and learn how to shift into a state of balance, self-reliance and renewing feelings, such as appreciation and compassion.
The Inner Balance trains us to self-generate a highly efficient physiological state called HRV coherence, which helps us increase emotional composure and clearer reasoning. Recommended by health professionals worldwide, a few minutes of daily coherence practice has been shown to reduce and prevent the negative effects of stress, such as overwhelm, fatigue and exhaustion, sleep disruption, anxiety and burnout.
No matter where you are in your journey, the Inner Balance™ Trainer offers you the insight and awareness you need to jumpstart your transformation.
Shift your emotional state in the moment and watch the changes occur in real-time.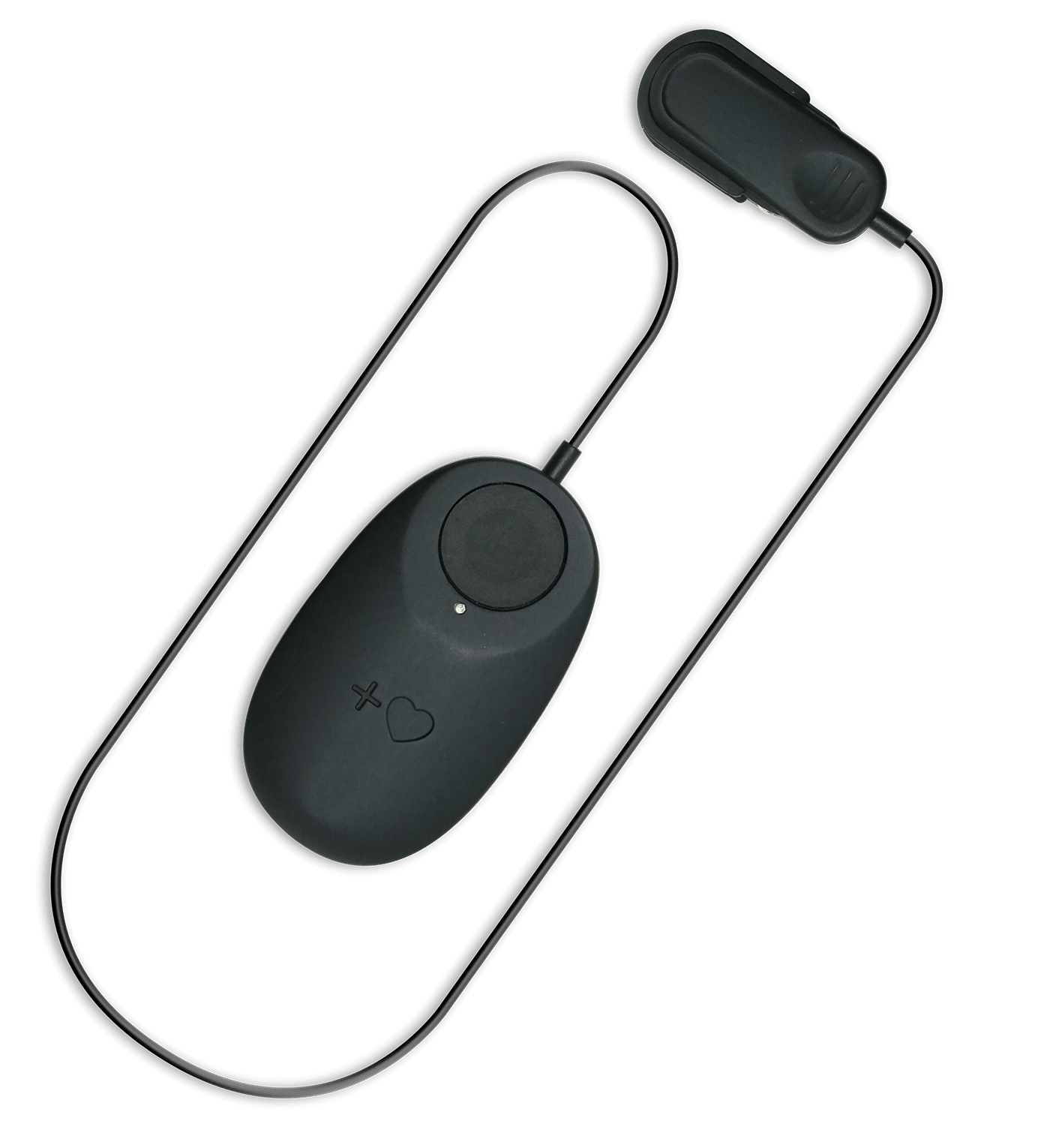 Best-in-Class HRV Coherence Sensor
The Inner Balance Trainer is optimized to ensure accurate HRV and Coherence measurement.
Medical grade photodetector
125hz sample rate - measures your heart rate 125 times a second
Auto gain control capable of changing resolution of measurement in real time
State of the art, ultra-low Bluetooth working at an output power range of 0.5 mW or less, which is significantly lower than mobile phones
80 hours of battery life, display of battery level in app and auto-shutoff
Ergonomic shape for easy placement with a low profile, lightweight design
USB charging cable included
See the Power and Intelligence of Your Heart

HRV Coherence Feedback
Real-time score guides your practice and help you increase coherence.

Guided Meditations
Reduce stress, upgrade meditation, better sleep and more.

Real-Time Coaching Tips
Encouraging on-screen prompts.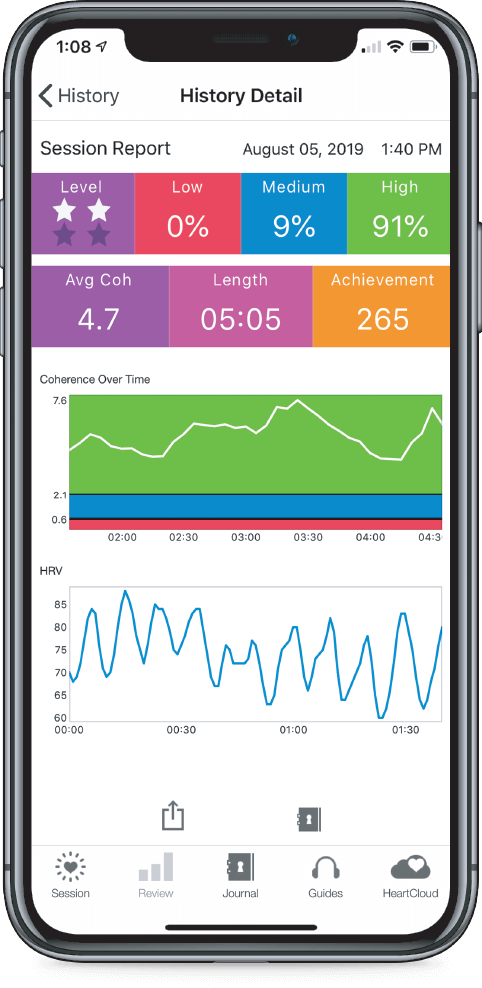 Advanced Options
Four challenge levels, customizable settings and screens.

Free Online Platform
Track progress over time, keep journal notes, earn awards, use the daily practice plan and additional use tips.
Inner Balance Trainer Technical Specifications
Inner Balance Bluetooth uses BT4.0 (BLE–Bluetooth Low Energy) which works at an output power range of 0.5 milliwatts (mW) or less — this is significantly lower than mobile phones which typically have output levels between 250 mW and 2000 mW. The tiny Bluetooth emitter is in the module that attaches to your garment, not in the ear sensor. Inner Balance Bluetooth is compliant with applicable FCC tests.
If you're an iPhone user that would prefer to use a wired lightning cable connector instead of the wireless Bluetooth version, you can check out our alternative iPhone Lightning cable Inner Balance™ Trainer here.
Watch this tutorial to learn how to use the Inner Balance Trainer, connect to the App, and start your session.
Backed by 25 Years of Research
HeartMath has been a pioneer in Heart Rhythm (HRV) research and emotional self-regulation training for over 25 years. Over 400 independent peer-reviewed studies have been published on HeartMath technologies and methodologies.
Visit our Science of HeartMath page to learn more about how the Inner Balance technology can train you to self-generate a coherent state, which helps us increase emotional composure and clearer reasoning.
I, my staff, and my family use the Inner Balance. Many people do not know how to intentionally create the emotional states they want. The Inner Balance Trainer is ideal for easily and effortlessly accomplishing this.

Jack Canfield, co-creator of the Chicken Soup for the Soul® series, co-author of The Success Principles™ Jack Canfield

In my practice, many patients have been meditating for years but still have abnormal nervous system and adrenal function. Once they add in the Inner Balance technology with coherence techniques, things shift. Coherence practice makes meditation easier. The heart rhythm feedback helps people be more efficient; even I will find myself drifting unless I'm monitoring my heart rhythms!

Wendy Warner, MD, American Board of Integrative Holistic Medicine.
Frequently Asked Questions